Given the evolving situation with COVID-19, Highfield Hall & Gardens will be closed for public visitation until May 1st. We have also postponed all March & April classes and programs. New times & dates TBA. If you have registered for a class or program, we will contact you directly with information regarding the new date/time.
Highfield continues "LOOKING UP" in our new environmental science lecture series for Spring 2020!
Highfield Hall & Gardens proudly welcomes the Cape Cod community to gather for our new science lectures on topics that have us "looking up," and learning about trees, birds, and the stars that surround us. The talks are suitable for people of ALL ages. 
Please join us in welcoming Trevor L. Lloyd-Evans, Senior Staff Biologist, Manomet-Leader in Environmental Research, as he discusses birds as indicators of climate change. Manomet is a science-based organization which allows them to engage any audience with the facts about conservation biology. Their bird research uses changes in migration ecology to showcase birds as sensitive indicators of environmental change that alert us to both local and international conservation and climate change effects. A sustainable world requires that people understand the results of our actions, good and bad, plus everyone appreciates birds!
Trevor Lloyd-Evans initial Honours B.Sc. in Zoology from the University of Wales was supplemented by graduate courses in ecology from Boston University. Training in ornithology and field biology at Bird Observatories and the British Trust for Ornithology was supplemented in the USA by banding and census techniques and practical teaching at the undergraduate level at Manomet. Fieldwork from the Arctic to the New World tropics, Europe and Africa then broadened all aspects of his background.
Lectures are FREE for members & $5 for non-members. 
Get involved in the conversation!
Register online today or call 508-495-1878 ext. 2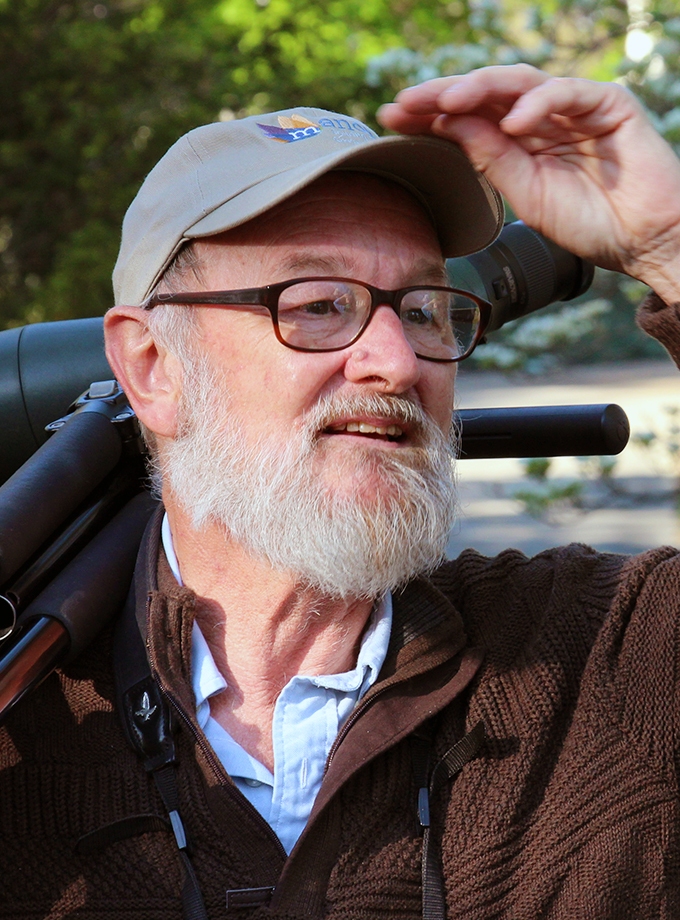 Complete Science Series:
Wednesday, March 11, 5 pm – 6 pm, Seeing the Forest for the Trees: Natural Solutions for a Changing Climate, presented by Wayne S. Walker, Ph.D., Associate Scientist & Carbon Program Director at Woods Hole Research Center
Wednesday, April 8, 5 pm – 6 pm, The Dark Night Sky & Light Pollution, presented by Geoff McLean, NASA Solar System Ambassador and Lead Night Sky Ranger with The Last Green Valley.
Wednesday, May 20, 5 pm – 6 pm, Insights from Novel Research Organisms: From Crustacean Limbs to the Beauty of Butterflies, presented by Nipam Patel, Ph.D., Director of the Marine Biological Laboratory and a Professor at the University of Chicago.